THE FRAME OF THE SCORPION SUNGLASSES IS MADE OF ACETATE. THE LENSES ARE POLARIZED, WHICH MAKE THEM HELP REDUCING DISCOMFORT CAUSED BY BRIGHT SUNLIGHT.
TO EXTEND THE LIFE OF YOUR SCORPION SUNGLASSES, JUST FOLLOW THESE SIMPLE CARE INSTRUCTIONS.
DO
ALWAYS REMOVE DIRT AND OTHER PARTICLES FROM YOUR SUNGLASSES LENSES AND FRAME.

USE A DELICATE LIQUID SOAP TO WASH EACH LENS SURFACE

ALWAYS DRY USING A CLEAN CLOTH AND STORE YOUR SUNGLASSES IN THE ALANCROCETT'S PROTECTIVE CASE.
DON'T
AVOID USING PAPER-BASED PRODUCTS, HARSH CLEANERS, SOAPS OR SALT WATER TO CLEAN YOUR SUNGLASSES, THAT MAY DETERIORATE YOUR LENSES.

AVOID WASHING YOUR CLOTH WITH FABRIC SOFTENER, IT WILL LEAVE PARTICLES ON THE LENSES.

AVOID LETTING YOUR SUNGLASSES COME IN CONTACT WITH EXCESSIVE HEAT, THAT MAY DEGRADE YOUR LENSES OR DEFORM YOUR ACETATE FRAME.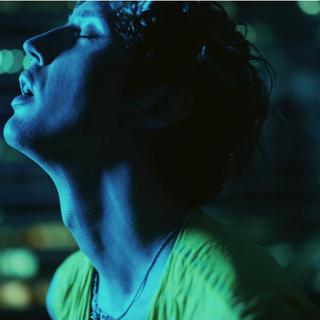 Music and fashion have always intertwined seamlessly. In his latest music video, "Got Me Started", the immensely talented Troye Sivan has taken his style game up a notch. Styled by the visionary @c... more