GENERAL CARE INSTRUCTIONS 
PLATED JEWELLERY HAS A THIN LAYER OF PRECIOUS METAL ON ANOTHER SOLID METAL WHICH CAN RUB OFF WITH CONSTANT CONTACT WITH YOUR SKIN. CONTINUAL EXPOSURE TO SWEAT, WATER, PERFUMES, AND CHEMICALS PRESENT IN THE TOILETRIES CAN TARNISH THE PLATED JEWELLERY. TO ELONGATE THE LIFE OF YOUR PLATED JEWELLERY, JUST FOLLOW THESE SIMPLE CARE INSTRUCTIONS, 
ALWAYS TAKE YOUR PLATED JEWELLERY OFF BEFORE SLEEPING TO AVOID CONSTANT FRICTION CREATED WHEN IT RUBS AGAINST YOUR SKIN. 
KEEP YOUR JEWELLERY DRY. IF YOUR PLATED JEWELLERY GETS WET THEN IMMEDIATELY WIPE IT WITH A PAPER TOWEL. 
AVOID LETTING YOUR JEWELLERY COMING IN CONTACTS WITH CHEMICALS LIKE CHLORINE, NAIL POLISH REMOVER, SOAPS, OR PERFUMES AS IT CAN DESTROY THE METAL COATING. 
TAKE YOUR JEWELLERY OFF BEFORE ANY TOUGH PHYSICAL ACTIVITY TO KEEP IT AWAY FROM YOUR SWEAT. 
STORE ALL YOUR JEWELLERY IN INDIVIDUAL PLASTIC BAGS TO AVOID TARNISHING AND REMOVAL OF THE THIN PLATED LAYER DUE TO RUBBING AND SCRATCHING. 
HOW TO CARE FOR GOLD AND DIAMONDS 
TO YOUR GOLD PLATED JEWELLERY AND DIAMONDS, PUT YOUR TARNISHED JEWELLERY IN WARM WATER MIXED WITH A MILD DETERGENT AND LET IT SIT. CLEAN YOUR JEWELLERY THOROUGHLY WITH A SOFT BRUSH WITHOUT DAMAGING THE TOP COATING. DRY IMMEDIATELY AFTER RINSING WITH WATER AND STORE IT IN A DRY PLACE. YOU CAN ALSO OPT FOR ULTRA-SONIC CLEANSING FOR YOUR DIAMOND JEWELLERY BY A REPUTED JEWELLER. 
HOW TO CARE FOR SILVER 
THE WAY TO ENSURE DURABILITY AND A FRESH NEWNESS FOR A LONG TIME IN YOUR SILVER JEWELLERY IS TO MAKE SURE TO WEAR THEM QUITE OFTEN, AS IT STARTS TO TARNISH QUICKLY WHEN IT'S FREQUENTLY EXPOSED TO OXYGEN AND SULPHUR AND THE OIL ON YOUR SKIN PREVENTS IT FROM TARNISHING. WHEN IT COMES TO STORING SILVER JEWELLERY, MAKE SURE TO KEEP IT IN AIRTIGHT BAGS AND SLIP IN A PIECE OF CHALK IF POSSIBLE. IF YOU HAVE TO CLEAN SILVER, USE A JEWELLERY POLISHING CLOTH INSTEAD OF A HARSH TOOL LIKE A TOOTHBRUSH SINCE SILVER IS QUITE SOFT. 
HOW TO CARE FOR OPALS 
DUE TO ITS SOFT AND DELICATE PROPERTIES, OPAL REQUIRES GOOD AND ATTENTIVE CARE. MAKE SURE TO KEEP IT IN A DRY AND SAFE PLACE AS IT'S QUITE POROUS AND HIGH IN WATER CONTENT, WHICH ALSO MEANS YOU HAVE TO KEEP YOUR OPALS AWAY FROM ANY SOAP OR WATER. WEAR YOUR OPALS WHEN IT'S A NICE DAY OUTSIDE AS IT'S SENSITIVE TO EXTREME TEMPERATURES AND CLIMATE CHANGE. DEAL GENTLY WITH THEM WHEN MOVING AROUND OR PLACING DOWN SINCE THEY'RE EASILY BREAKABLE. 
HOW TO CARE FOR PEARLS 
PEARLS ARE VULNERABLE TO HARSH CHEMICALS LIKE HAIRSPRAYS, PERFUMES, AND THOSE FOUND IN COSMETICS, WHICH IS WHY IT'S BEST TO PUT YOUR PEARLS A FEW MINUTES AFTER ALL YOUR MAKEUP AND HAIR IS DONE, AND TAKE THEM OFF THE FIRST THING WHEN YOU GET BACK HOME. AVOID GOING TO SWIMMING POOLS AND IF THEY REQUIRE CLEANING, ONLY USE A SOFT MOIST CLOTH. 
HOW TO CARE FOR ZIRCONIA 'FANTASY PLUGS'
THE PIECES CONTAINING ZIRCONIA ARE JEWELLERY AND ARE DESIGNED FOR WEAR, BUT THEY ARE ALSO WORKS OF ART. THEY REQUIRE ATTENTION AND CARE TO ENSURE THE HIGH QUALITY OF THE PRODUCT IS MAINTAINED. CUBIC ZIRCONIA IS A HARD SYNTHETIC GEMSTONE. IT IS DURABLE BUT CAN STILL BE DAMAGED BY FORCE. BE CAREFUL NOT TO DROP, HIT OR CAUSE ANY KIND OF FORCE ON THE ZIRCONIA TO AVOID SCRATCHING OR BREAKING THE STONES. TO MAINTAIN THE ZIRCONIA'S BRILLIANCE, AVOID THE GEMSTONE COMING INTO CONTACT WITH CLEANING DETERGENTS OR LOTIONS OR ANY KIND.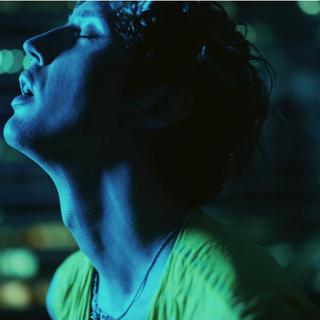 Music and fashion have always intertwined seamlessly. In his latest music video, "Got Me Started", the immensely talented Troye Sivan has taken his style game up a notch. Styled by the visionary @c... more