"HUNDREDS OF MILLIONS IN A RACE & YOU WON FIRST PLACE" – ALAN CROCETTI
 RUSH CHALLENGES THE NARRATIVE OF THE ROMANTIC CONQUEST, WHERE THE DEMURE EGG INERTLY WAITS FOR THE FASTEST & STRONGEST SPERM TO HEROICALLY CONQUER THE MOST SIGNIFICANT RACE OF IT'S LIFETIME. THOUGH SPEED AND ENDURANCE MAY INCREASE THE CHANCES OF THE SPERMS RACE TO THE EGG, CONCEPTION IS A DANCE. A DANCE WHICH HAPPENS WITHIN A SEA OF CHEMICALS, RELEASED BY THE EGG TO ATTRACT THE MOST COMPATIBLE SPERM ... THE PERFECT MATCH!
AS SUCH, LIFE IS THE RESULT OF THIS QUINTESSENTIAL CONNECTION. WORTHY OF LOVE, APPRECIATION, ADMIRATION & RESPECT FOR BEING UNIQUELY US ... WHOLE WITH OUR DISTINCT TASTES, FANTASIES, DREAMS, FREEDOMS, FEARS, DESIRES. ... TO EACH THEIR OWN ... DISENTANGLED FROM JUDGEMENTS, STEREOTYPES, ASSUMPTIONS, ESSENTIALIST AND NORMATIVE CREEDS.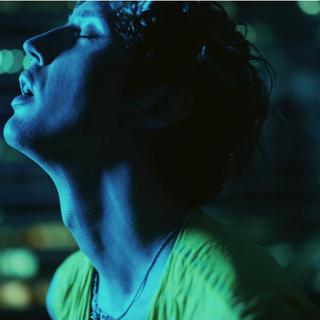 Music and fashion have always intertwined seamlessly. In his latest music video, "Got Me Started", the immensely talented Troye Sivan has taken his style game up a notch. Styled by the visionary @c... more